Welcome
Much of the base for my work comes from Nonviolent Communication (NVC), also known as Compassionate Communication. I help people become more aware of and accepting of their needs and what is most important to them. I help people build skills to communicate their needs and values in ways that are likely to be heard by others. I also help people understand what's important to others even when it's not communicated clearly.

We all have been taught to sometimes think and express ourselves with judgments and blame. I help people identify what important information their judgments are trying to bring attention to while providing tools that help us reconnect with our compassion and with seeing our common humanity.

This work supports more understanding, openness, and compassion for ourselves as well as others, which leads to more trust, interest in authenticity, empathy, connection, and resolving conflict.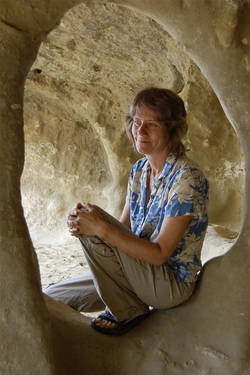 Credentials
I have led classes, workshops, and practice groups for parents, organizations, boards, not-for-profit projects, learning institutions, social activists, incarcerated women, college students, teens, and youth. I have also done relationship coaching for individuals and couples.
I have a Master's Degree in Education from Cornell University and have completed the Center for Nonviolent Communication's yearlong Parent Peer Leadership Program, a part of the Peaceful Families, Peaceful World Project. I have also completed hundreds of hours of Nonviolent Communication (NVC) trainings and have been a mediator for The
Community Dispute Resolution Center in Ithaca, NY since 2006.
My Clients Include:
The Center for Transformative Action, a Cornell University affiliate
Finger Lakes Social Entrepreneurship Institute
Namaste Montessori School
Unitarian Church, Waverly, PA
Cancer Resource Center, Ithaca, NY
Tioga County Jail
Northern Light Learning Center
Cornell University Office of Student Independent Living
Ithaca Doula Collective
East Coast Nonviolent Communication Women's Retreat
SUNY Binghamton
---